Community Support
Recent Activities
Mooretown Silver Stick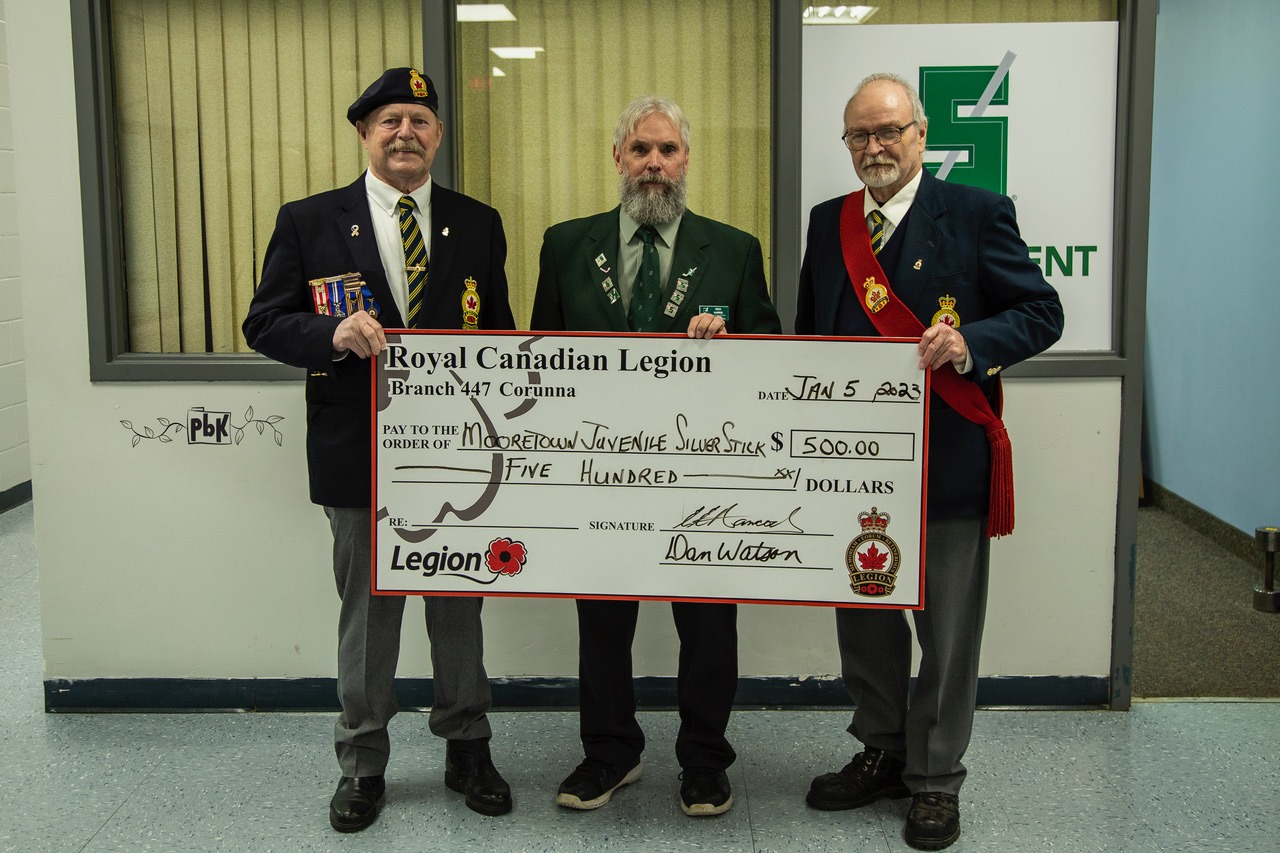 January 5th 2023: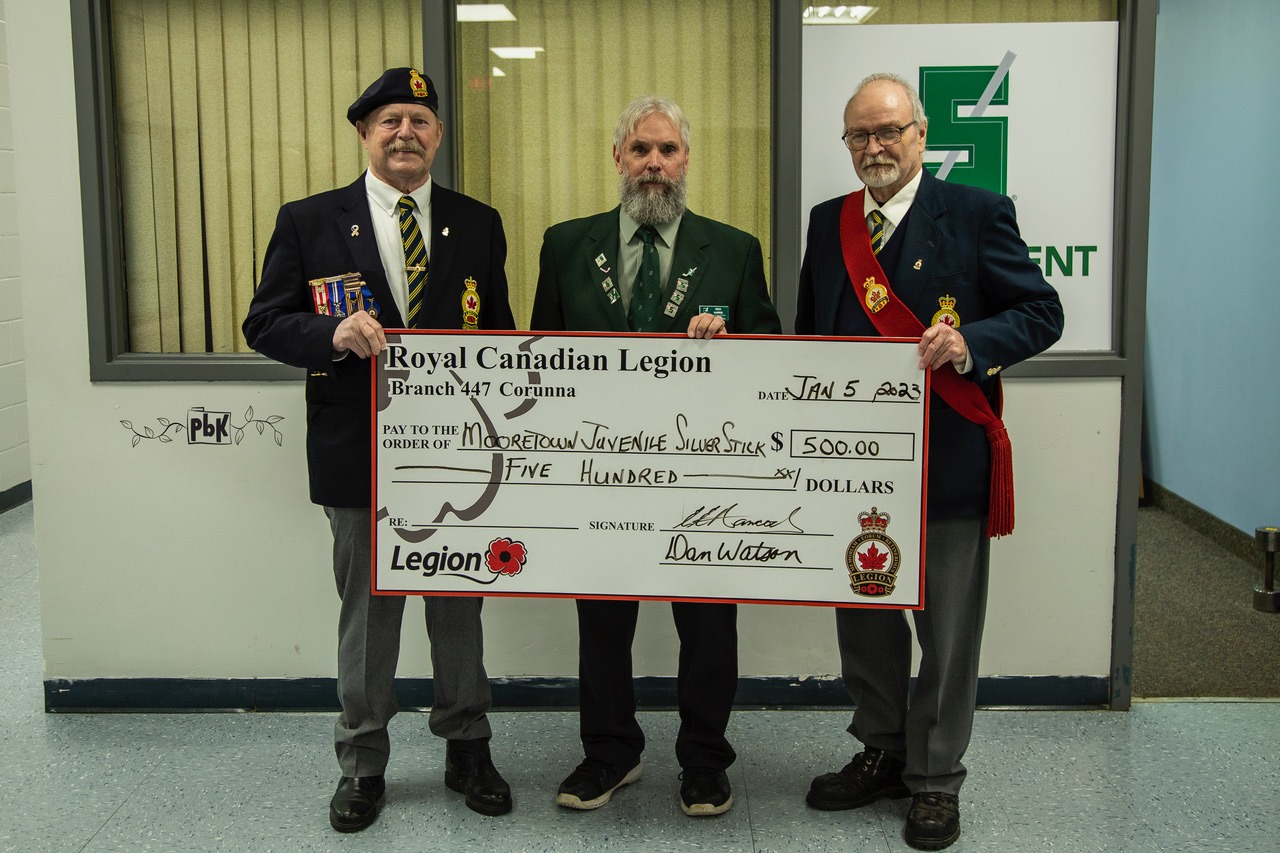 Left to Right: Immediate Past President John Cormier, Chairman of Silver Stick Rick Harris, Comrade Bob Chambers present donation to Moore Township Silver Stick tournament.
Food Bank Support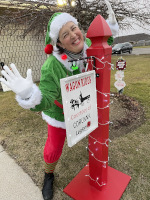 December 10th 2022: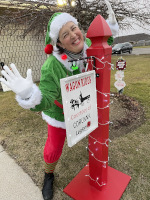 Wow, such a great turn out for our community. Thanks to the hard working elves, this would not come together if it wasn't for you all. Joanne Hobbs Derry, Tina Gatt, Fred Gatt, Karin Pennington, Vanessa Shea Barnes, Bonnie Martin, Anne Galloway-Free, Carman Martin, Malcolm Boczek, Michael Derry and Santa. You guys rocked it.
Special thank you to Nicole Smith-Exit Realty Twin Bridges and Jennette, Studio In The Attic with Rebecca Dickson, Dave England, Trish Drennan, Barb Plant, Michelle, and Jardine's Farms.
Over $500 in cash and tons of food donated for our local food bank here at St Andrews Corunna.
See More...

If anyone hasn't received their picture with Santa, could you please call the Legion (519) 862-1240 and give the bartender your name and email address, also check your junk mail as some of them were undeliverable. Thank you.
Alzheimers Community Support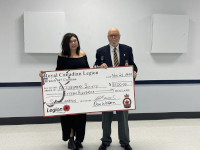 November 21st 2022: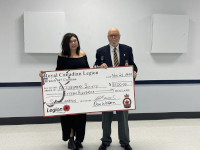 President Eric Hancock presents a cheque to Marie Marcy-Smids, fund development Manager at Alzheimer Society of Sarnia Lambton. The money donated will help to support the programs and services provided by the Society to people living with dementia and their care partners in Sarnia-Lambton.
Skatepark Community Support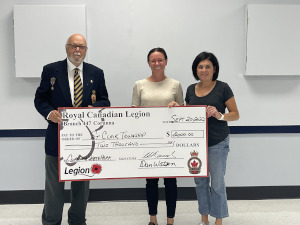 September 20th 2022: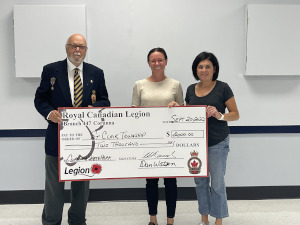 The Corunna Legion supports many initiatives. Here, branch president Eric Hancock presents a cheque for $2000, to Chantal Dale and Nikki Morningstar to support the new skatepark that was erected this past summer.
Mike Watts Fundraiser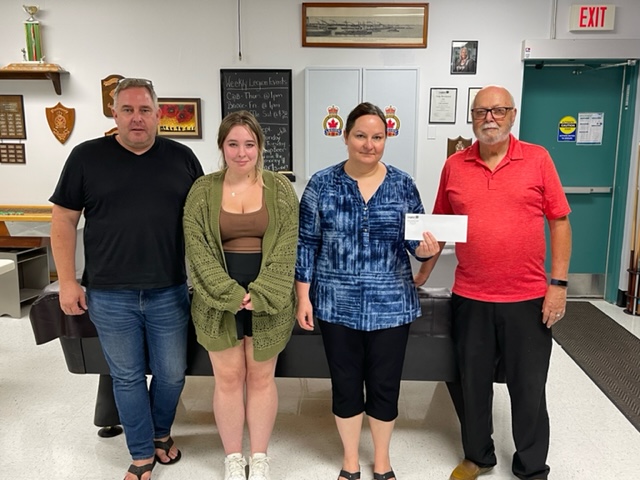 September 11th 2022: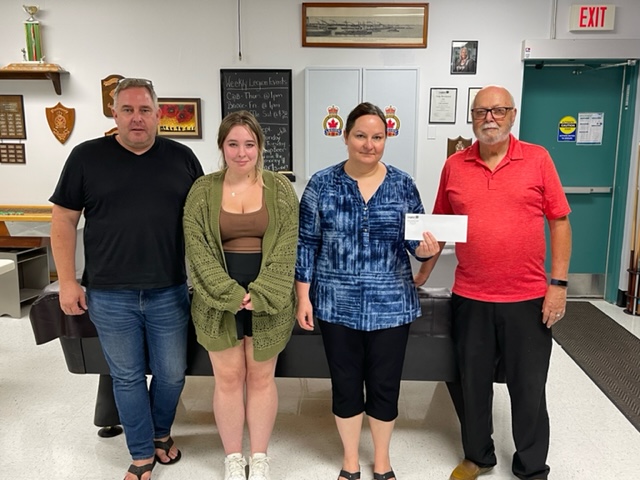 On Sunday, Sept 11, Branch 447 held a breakfast to support Mike Watts who was injured in a motorcycle accident in the USA. Mike is well known in St. Clair Township, and our community came out in full force to show their support for him. A total of $4615 was raised to support Mike in his journey back to good health.

We would like to thank Chris at Corunna No Frills for donating the food, and our volunteers who helped to cook, serve and clean up. Everyone's support is greatly appreciated by the Branch and the Watts' family.

Shown is a picture of Eric Hancock, President of Branch 447, who presented a cheque from the breakfast proceeds to Jeremy Watts, Madi Watts and Christina Watts.
Branch to Branch "Poker" Run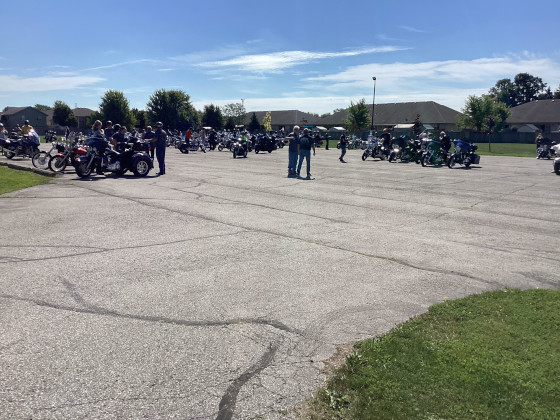 September 3rd 2022:
Riders didn't have to gamble on the weather as the annual Legion branch to branch motorcycle rally returned to Lambton this year with clear skies and glorious sunshine.
60 bikes and 159 riders participated beginning at the Corunna Legion riding to Wyoming, Alvinston, Thamesville and Wallaceburg Legions, returning to Corunna for comradeship and prizes.