Royal Canadian Legion
Leslie Sutherland Br
447
Corunna, Ontario
| | The Corunna Legion website is under construction. | |
| --- | --- | --- |
Some features are not currently available.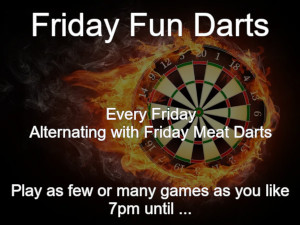 Meat Darts: Friday, March 24th
This week Friday Fun Darts will have MEAT prizes.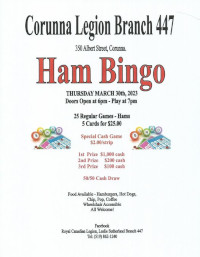 Ham Bingo: Thursday, March 30th
Doors Open: 6pm, Eyes Down 7pm.
25 Regular Games (hams), 5 cards $25.
Bonus Game, $2 per strip. ($1000, $200 & $100).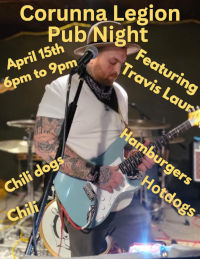 Pub Night: Saturday, April 15th
Second Pub Night, check calendar for future dates.
With local musical talent for April Travis Laur
Music from 6pm to 9pm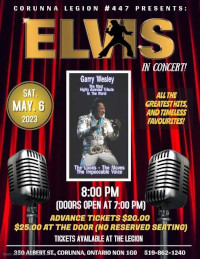 ELVIS!: Saturday, May 6th
Elvis Tribute concert.
All the Greatest Hits & Timeless Favourites
Doors Open 7pm, Show 8pm
Tickets on sale April 1st $20
Tickets at the door $25 - No reservations, limited seating.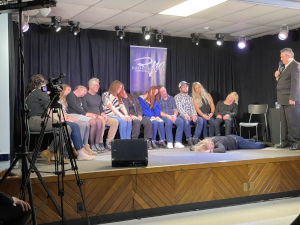 Robert Maxwell: Saturday, March 4th
Fantastic fun turnout for Comedian, Magician and Hypnotist Robert Maxwell.
Entertainment, laughs and all round family fun night.
Huge thank you for those attending making the event a success, and an even bigger thank you to those on-stage star "volunteers" who prvided such wonderful entertainment.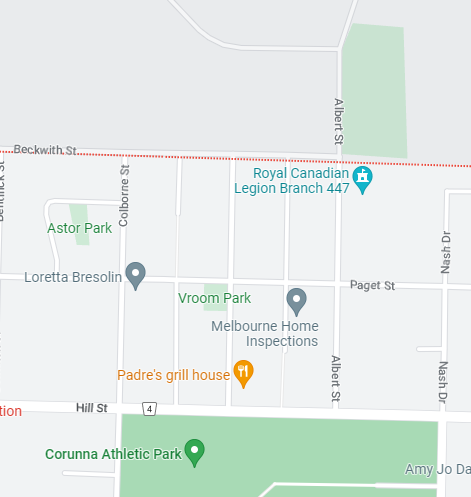 350 Albert St, Corunna, ON N0N 1G0
519-862-1240
Opening Time Mon-Sat 12-10

Facebook
Passings
Regular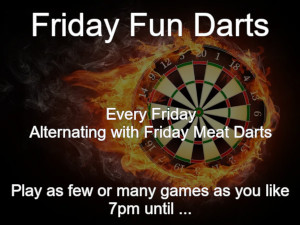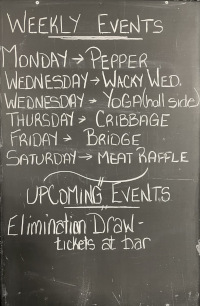 Promotional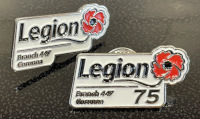 Promote your branch: Branch pins available from the bar - $5 each
Events
Find Local Events (Future)
Veterans
ATTENTION VETERANS Acting Provincial Service Officer, Brittany Campbell, will be visiting Sarnia Branch 62, during the week of MARCH 8TH – 10th 2023. If you need to talk to the APSO, please call the Branch Service Officer at Corunna Legion, Branch 447 - (519) 862-1240 to add your name to her itinerary - No later than 17 FEBRUARY 2023.
IMPORTANT NOTICE
Miscalculation of Disability Pensions Class Action Notification
This communique will be of interest to those of you who are receiving (or have received) a disability pension from VAC. (Eligibility also includes families of deceased veterans.)
Each year, as required by the Pension Act, Veterans Affairs Canada (VAC) calculates annual increases in monthly disability benefits to account for inflation. Through this certified class proceeding, Class Counsel has identified several errors in VAC's calculations. These alleged errors date back to 2002. Many to whom this may apply believe that they will automatically receive compensation. Regrettably, this is not correct. The good news is that VAC has settled in favour of the complainants; the bad news is that the claimant registration process closes on 31 Mar 23.
To Read the details go Here: Miscalculation of Disability Pensions Class Action
Support for Veterans: Support for veterans is available at all levels within the organization
Click here for options.
Or contact Corunna Legion and make an appointment to see our local Veteran's Service Officer. 519-862-1240
Calendar
March 2023
Sun
Mon
Tue
Wed
Thu
Fri
Sat
(Hover for Details)
April 2023
Sun
Mon
Tue
Wed
Thu
Fri
Sat
Hall Rental
Reserve Your Hall Rental (Future)
Please call the branch during business hours
Opportunities
Hiring Employment opportunities for permanent parttime bartender.